Below are a few of our own personal tour photos from the Jack Daniels Distillery Tour. It's a truly fantastic tour – one we highly recommend. And to top it off, it's FREE!
A pea-gravel parking area greets you as you arrive to the Jack Daniels Distillery. Helpful signs will point you towards the Welcome Center.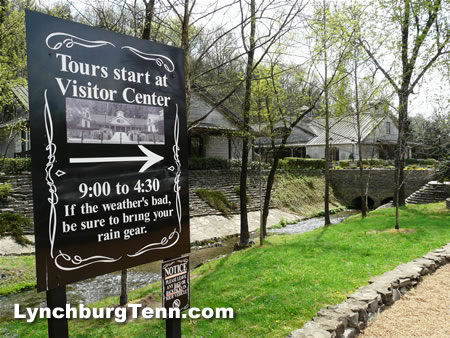 You'll cross a small bridge as you head towards the main entrance. Note the small creek below – you'll hear more about it later!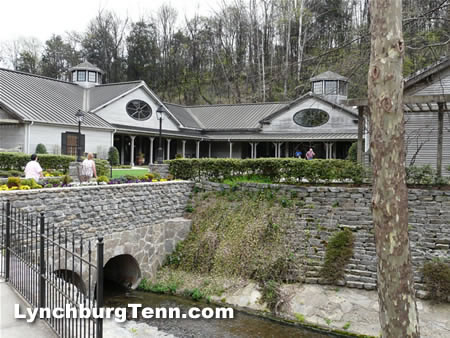 As you enter, a small Jack Daniels plaque is visible, noting its classification as a registered historical place. Also, note the registered distillery number – Number One!