Tour info for Jack Daniels distillery:
The Distillery is about 75 miles southeast of Nashville, Tennessee. The address is 182 Lynchburg Highway, Lynchburg, TN.
The hours of operation are : 9:00 a.m. to 4:30 p.m Central Time, and they're open every day except Thanksgiving, Christmas Eve, Christmas Day, and New Year's Day.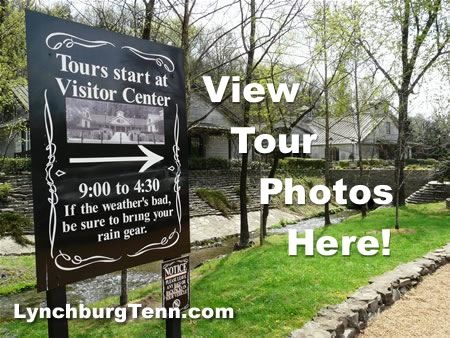 More Tour Info
Tours of the Jack Daniel Distillery are free.
Sampling tours, where visitors can taste Jack Daniels, are now available, and cost around $10 for anyone over the age of 21.
More Info on the Distillery can be found here:
http://www.jackdaniels.com/visit
---
---
Jack Daniels also hosts an immensely popular World Championship Barbecue competition each October, which draws visitors from across the world.